Quality People, Music & Entertainment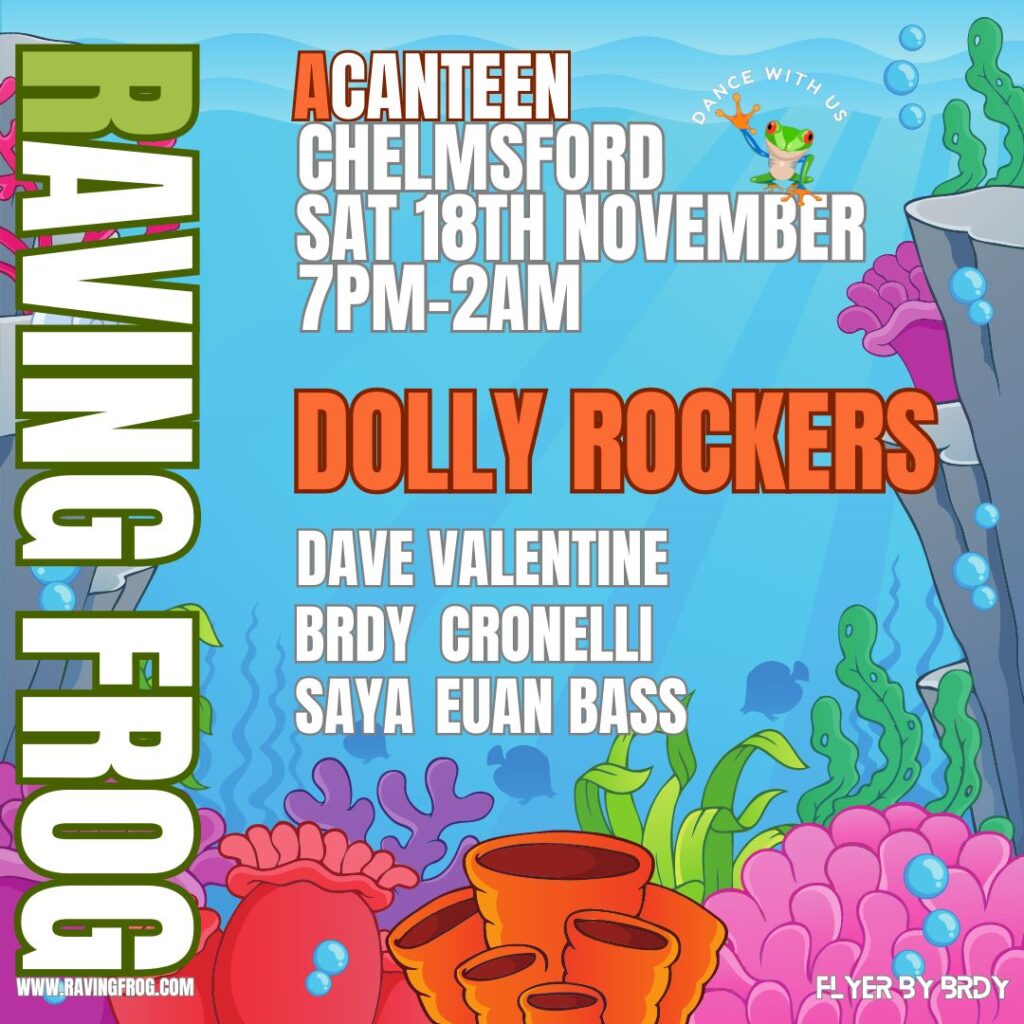 Time & Location: 18th November 7pm – 2am
ACanteen, Chelmsford, CM2 0ND
Raving Frog Events presents the Dolly Rockers

We've been trying to get the Dolly Rockers booked since we first started
Raving Frog. This duo of super talented DJs and record producers convey
an energy to the dance floor like no other pairing. Their unique disco
influenced House music is made for dancing.
Supporting the Dolly Rockers we have Raving Frog resident and house music legend, Dave Valentine, plus two well known local DJs who join us for the first
time… Mi-Soul Radio's Euan Bass and Centreforce Radio's Saya.
Together with RFE's own BRDY and Cronelli, this line up promises Disco,
Funky House and all flavours of Classic House through to Ibiza anthems.
Dolly Rockers -This DJ duo of proilific House music producers continue on their meteoric rise to stardom.  Producing chart topping hits as Odyssey Inc, Mark and Paul have filled dance floors the world over with their unique brand of Funky and Classic House.  Their record label Trois Garcon (with Wayne Soul Avengers) is up there with Defected and Tool Room for the amount of hits they release.  The last year has also seen them take over the number one set on Centreforce Radio, from 6pm to 9pm on Friday evenings.  But what the boys are really best known for is their amazing DJ sets.  They lay down the most delicious funky and bouncy House beats that will guarantee to get your hands in the air.  It is a massive understatement to say that we can't wait to present them to you, on 18th November.
Dave Valentine – master of the mix with over 20 years on the decks.  Toured with Sunscrean and has had numerous hit House releases.  Rasident at Eden Ibiza, Decadence (Dukes) Chelmsford and more recently playing for Clockwork Orange.  Over the last 2 years Dave has been a resident at Raving Frog and we love the way he gets the floor dancing.
Pete Croney aka Cronelli – RFE boss, record producer,  DJ… & all round house party animal.  2022 saw Cronelli DJing in Ibiza, Zurich, France and a host of UK House events.  In 2023 he has already played with the legendary Danny Rampling, Danny Gould and Carly Denham at his residency at Players Lounge.  As summer flows into winter Cronelli has a host of bookings in Ibiza, Europe and will also be taking up a winter residency in Val d'Isere's super club, Doudougne.
Paul Bird aka BRDY – RFE Boss, promoter & aspiring producer. BRDY has over 25 years of experience playing to packed dance floors. Quality peak time vocal and funky house, old or new, is his specialty, but BRDY has played it all.  BRDY begins a summer residency at Secret Garden this summer, in Chelmsford's Bond Street.
Saya – this energetic upcoming DJ has bagged herself a slot on Centreforce and two tours of Ibiza's biggest clubs, this year!  Expect a range of fantastic House music with hints of Nu Disco and Funky House in her remixes.
Euan Bass – DJing for 30+ years, a master of the vinyl decks and a lover of all things Old Skool and Funky.  Euan is normally seen at the South East's leading Soul and Funk festivals or at his residency at Players Lounge, Billericay.  Euan is at home playing everything from 1980s Jazz Funk to the latest floor filling House tracks. Expect a warm up set that will make you want to get on the dance floor.
Our DJs wil be bringing you the finest house music, old & new, within one of Chelmsford's best loved venues, Acanteen. The Raving Frog crew will be shipping in a powerful, professional club sound system, full venue theming and the best lighting and lasers outside of Ibiza!
Doors open at 7PM, running through till 2AM
Dance with us!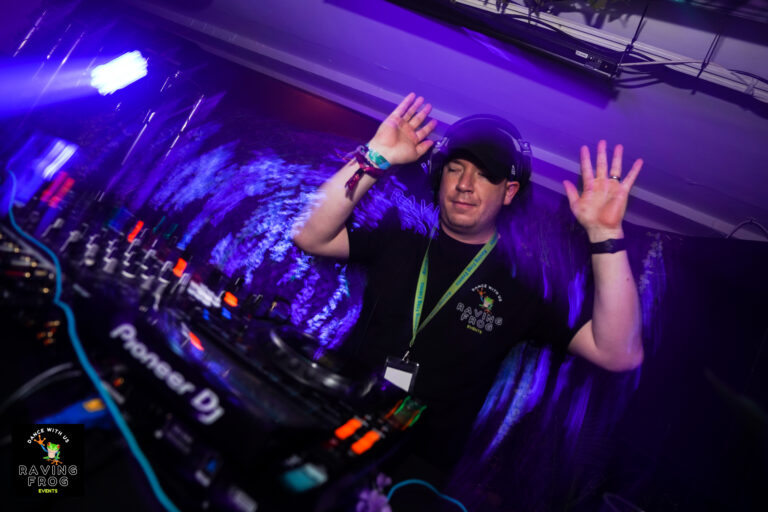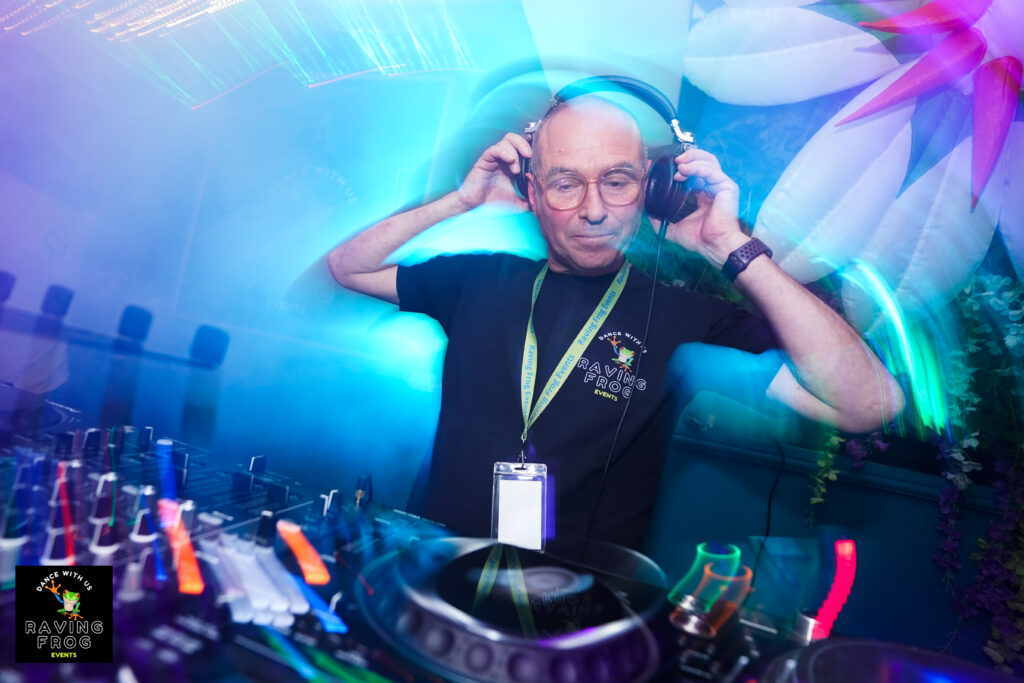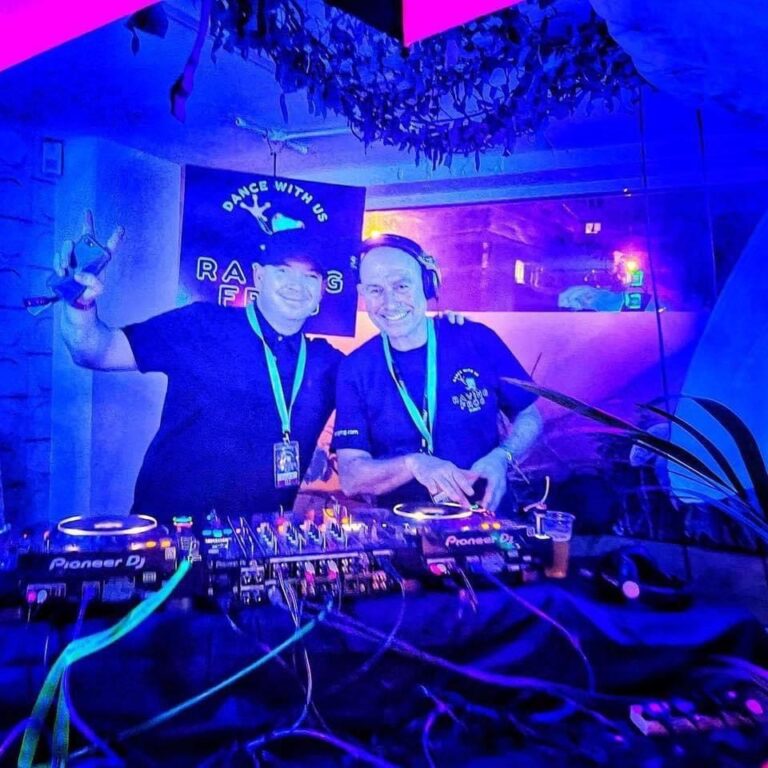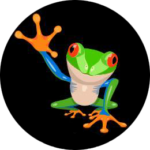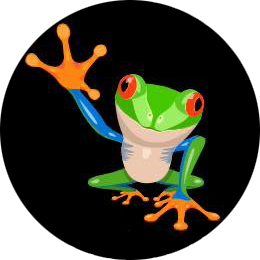 Leave your details to join our mailing list for event information!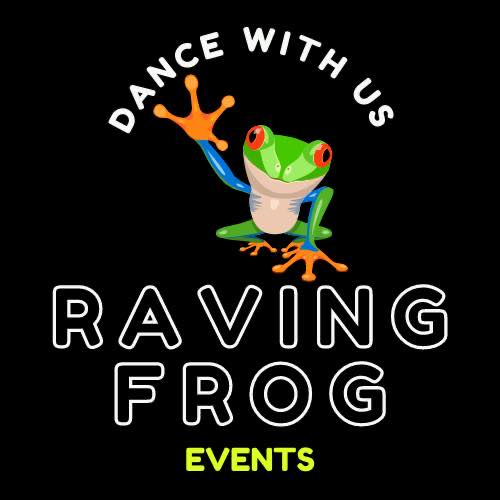 Send us a message to say hi!